UKWIR 4th Annual Conference
30 November 2023, Hilton London Tower Bridge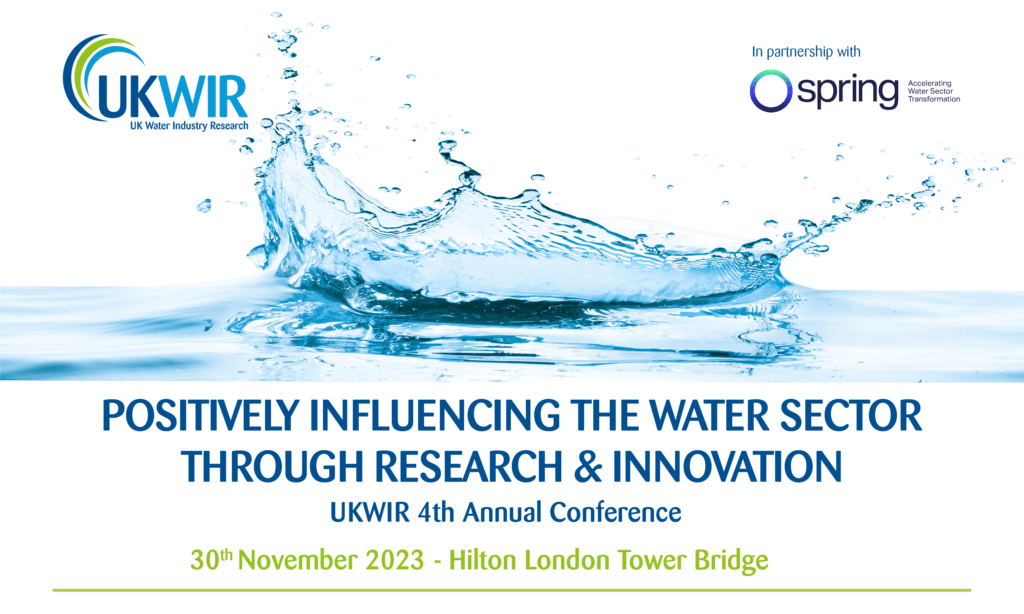 The UKWIR Annual Conference will be held on the 30th November at The Hilton London Tower Bridge.
The event will explore the importance of research and innovation in addressing the water challenges of the 21st century.  We have an exciting programme featuring high-profile speakers from across water companies, regulators, the media and the supply chain.
UKWIR is committed to catalysing the collaborative energy flowing through the sector and positively influencing the water industry in the UK by encouraging new voices and ideas to refresh and challenge current thinking.  By working closely with innovators, researchers, and the supply chain to develop new knowledge and innovative solutions, we can all play a key role in ensuring everyone can access safe, clean water and sanitation services and lessen our environmental impact.
To give you an idea of what to expect, check out the highlights from last year's conference:
Registration
Please note, a limited number of tickets are available so you if you would like to attend the UKWIR Annual Conference you are advised to book your place as soon as possible.
UKWIR is responsible for facilitating the shaping of the water industry's research agenda, developing the research programme, procuring and managing the research and disseminating the findings.   To find out more visit https://ukwir.org/