Digester operation and making the most of the digestate: WASTES
1st, The Studio, Leeds
1-day course, Leeds
Times:   9:30 AM – 4:30 PM
Fee:       £395 (includes slides presented)
Course Overview
There are around 500 plants digesting a range of feedstocks including food, crops and manures.  The biogas produced is a renewable energy source and can be used to generate electricity and heat or converted into biomethane for grid injection, whilst the biosolids produced are largely applied to land as whole digestate.
Operators and managers are faced with the challenges of balancing gate fees with increasing energy production whilst minimising the costs associated with digestate disposal/recycling.  There are many factors that influence the financial balance and this course provides operators, managers, designers and engineers with real life examples of digestion of different materials, successes and failures.
This course is aimed at operators, optimisers and managers, farm managers and agronomists involved in waste digestion.
Course Aim
Each tonne of waste (on a dry, not fresh weight basis) contains 4-10 MWh of energy, depending upon its composition.  The quantity recovered is a function of the digestion process, asset condition and quality of feedstock.  The digestate produced is both a cost to handle and an opportunity to recover nutrients and produce a quality product.
This course is designed to help attendees understand and act upon the factors that influence biogas production, sludge dewaterability, compliance, cost and revenue generation.
Learning is delivered through a combination of lectures, case studies and worked examples.
Course Programme
The different phases of AD & key terms
Metrics for digester operation including VFA: alkalinity, hydraulic retention time, organic loading rate and rate of volatile solids destruction
Feedstocks for AD – food waste, green waste, agricultural waste
Trace elements and other additives
Dry AD configuration and operation
Common operational problems & solutions including foaming and inhibition
Quality, regulations and assurance: including BCS, PAS110 and ADQP
Hazard & Critical Control Point Planning (HACCP) and its role in digestate quality management
Trainer Profiles
David Tompkins PhD, BSc, MISoilSci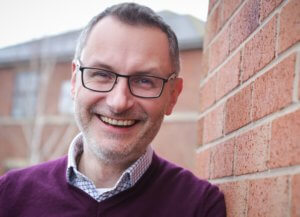 Head of Knowledge Exchange & Innovation
David is a soil scientist with almost two decade's experience in biowaste treatment through aerobic and anaerobic routes.  He heads the Knowledge Exchange team at Aqua Enviro, providing technical support across a number of sector-leading conferences, as well as delivering technical consultancy on biosolids, biowaste and bioresource management – with a particular focus on product quality, safety and acceptability.  David routinely presents at industry-facing conferences and is a member of several CIWM and ADBA committees – as well as the Biosolids Assurance Scheme stakeholder committee.  Recent projects include: PAS110 support for AD facilities; hazard assessment and management in wastewater treatment; strategic bioresources' management; development of novel decentralized, sustainable wastewater treatments.
Dr Maryam Kabir
Senior Anaerobic Digestion Specialist
Maryam obtained her PhD in the field of Anaerobic Digestion. Her focus was the use of novel feedstocks and their pre-treatment techniques. Prior to joining Aqua Enviro, Maryam gained hands-on experience working on a commercial food waste AD plant near Leeds, UK.  Her role included commissioning, feedstock management, operation and process optimization of the AD plant, as well as provision of analytical tests for other AD plants on a commercial basis. Maryam's expertise is in the provision of operational support, process control and feedstock optimization for food waste and farm fed AD plants.
COVID-19
The team at Aqua Enviro understands the seriousness of the COVID-19 outbreak and we are actively monitoring developments while we continue to plan for the training. In the unfortunate event that we need to postpone, all bookings will automatically be transferred to the new date (or a refund offered if that person is no longer able to attend). We advise holding back on making travel arrangements until nearer the event date as reimbursement for this expense will not be possible. Please click here for further details.
Please note that cancellations are accepted up to 7 days prior to the training event and there is no refund for non-attendance.